Brews & Birdies II – Friday, November 23rd, 6pm – 10pm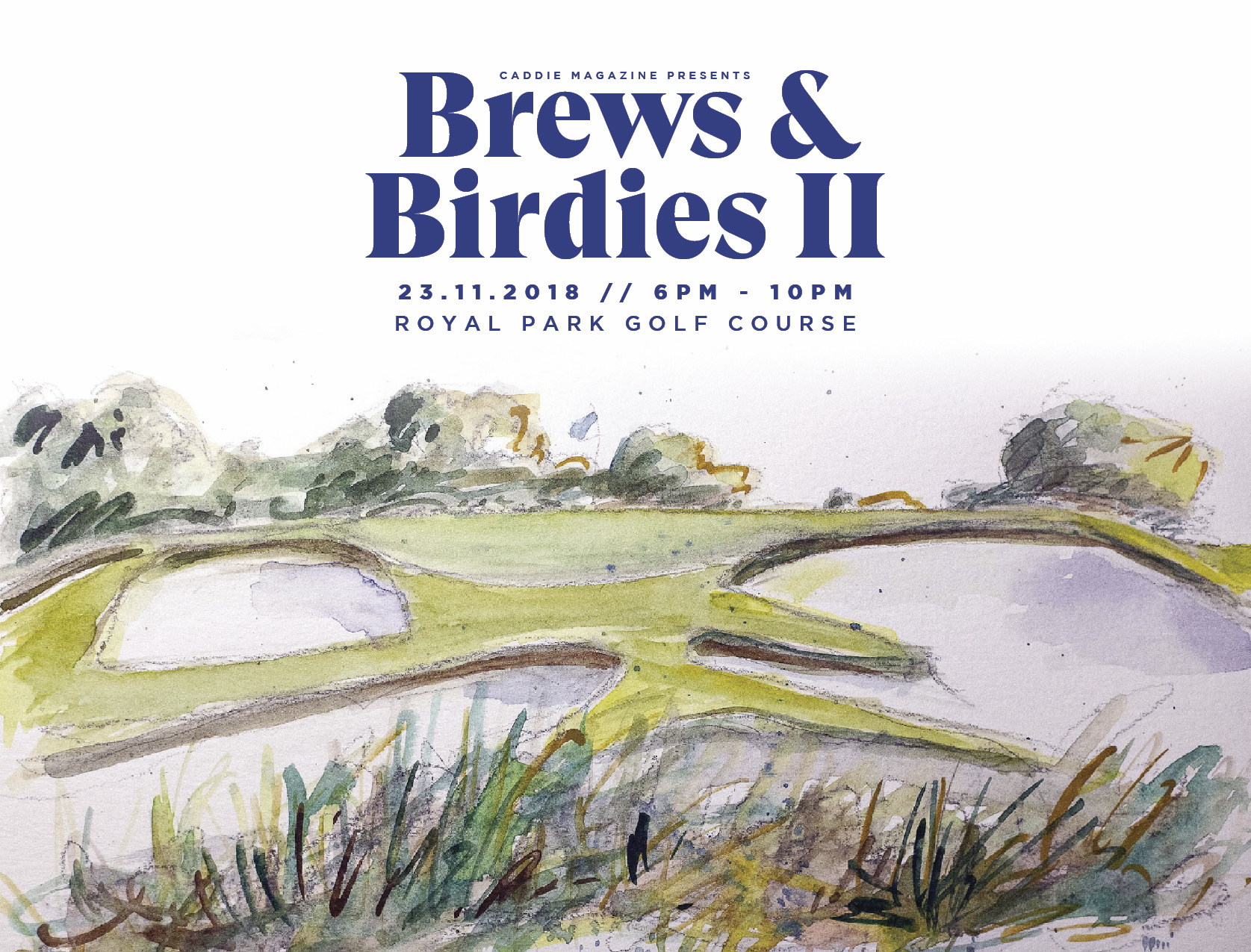 Friday November 23rd, 6pm-10pm
Royal Park Golf Course
Volume Five is here! We're ready to celebrate with a relaxing nine holes followed by a burgers, a beer, and a bit of night golf thrown in.
• 9-hole shotgun event at 6pm
• Beatbox Burger truck next to the 1st tee
• Drinks by Philter Brewing
• Night Golf nearest-the-pin competition
• Rad tunes & golf cinema projections from Volume Five feature articles
Golf rounds are limited in numbers and we advise those wishing to play together to book as a team (or just let us know who you're playing with).
Golfers $60pp // includes 9 holes, 2 cans + Beatbox Burger + Night Golf NTP Comp
Non-golfers $35pp // includes 3 cans + Beatbox Burger + Night Golf NTP Comp
---
The schedule (as it stands):
5:30pm
Golfers arrive for registration and a 6pm shotgun start tee-off.
We'll assign holes to minimise the walk between the 1st and 2nd holes (across the tracks)
Drinks and snacks will be made available on-course
Caddie Volume Five will be there, in the flesh, for preview reads!
6.30pm
Beatbox Burger Van opens for any non-golfers keen for a bite. Drinks also available, tunes will be on, and the sun will be out (we hope!).
8pm
Golfers return – bar and burgers will be open!
8.45-ish 
Night golf nearest-the-pin competion. Glow balls and clubs provided.
9pm onwards
Great tunes and projections of some of our most amazing 'golf porn' collected during the making of Volume Five.