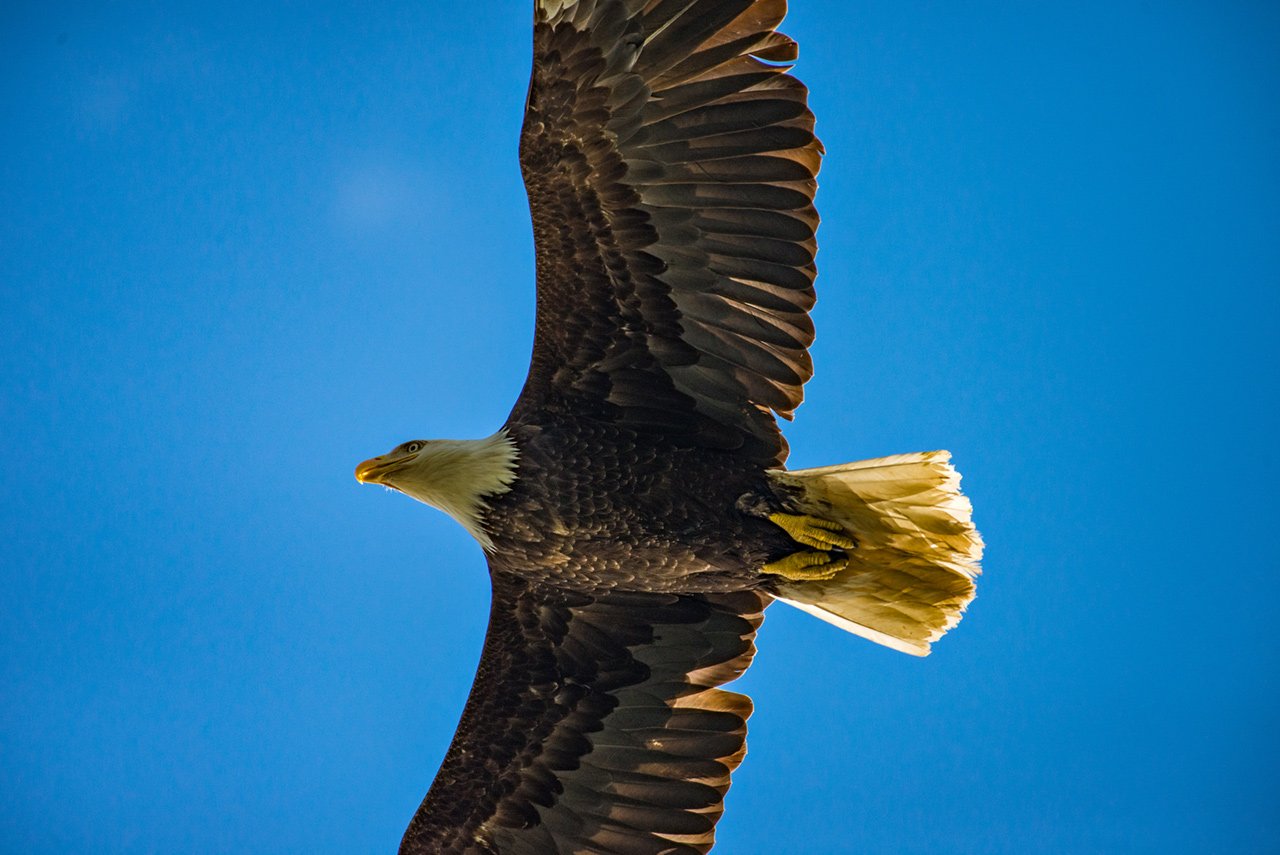 This exceprt is from Tom Doak's Confidential Guide to Golf Courses – Volume Three, The Americas (Summer Destinations)
Valley of the Eagles GC, Haines. 
Mark Miller, 2006
Golf in Alaska? Well, there are a few courses in the state's bigger cities, and with 24 hours a day of sunlight at the peak of summer, there's lots of time to play. I had no interest in going just to say I had seen a course in all 50 states, but like everything else about Alaska, the journey is as important as the destination.
It's a miracle that owner Stan Jones was able to build a course here at all. The entire site was classified as a wetland, but the land has rebounded almost two feet due to the melting of surrounding glaciers, so the wetland is no longer wet. It's still very flat, but the course was still playable on my visit, even in a rainstorm. However, seasonal high tides put the whole course underwater for a few hours each month: the tides at the top end of the fjords fluctuate more than twenty feet from high to low!
With a resident population of 3,000, golf is a tough business proposition here. Cruise ship visitors help subsidize the cost of maintenance for the 40-odd local members, but the logistics of getting the cruise crowd from Skagway to Haines and back leave little margin on the green fee. Designer Mark Miller decided the only way to make ends meet was to build the course with artificial-turf greens! It's a bit harder to get the ball to check up on these greens than on real grass, but there is enough shape and contour that they play just fine for chipping and putting, as long as the resident grizzly bears don't tear holes in them.
Grizzlies? Yes, and eagles too: the wild Chilkat River along the 6th fairway attracts thousands of bald eagles in the late fall when the salmon are running. Wildlife and fishing are the two best reasons to visit Alaska, but now golf has a toehold as well.