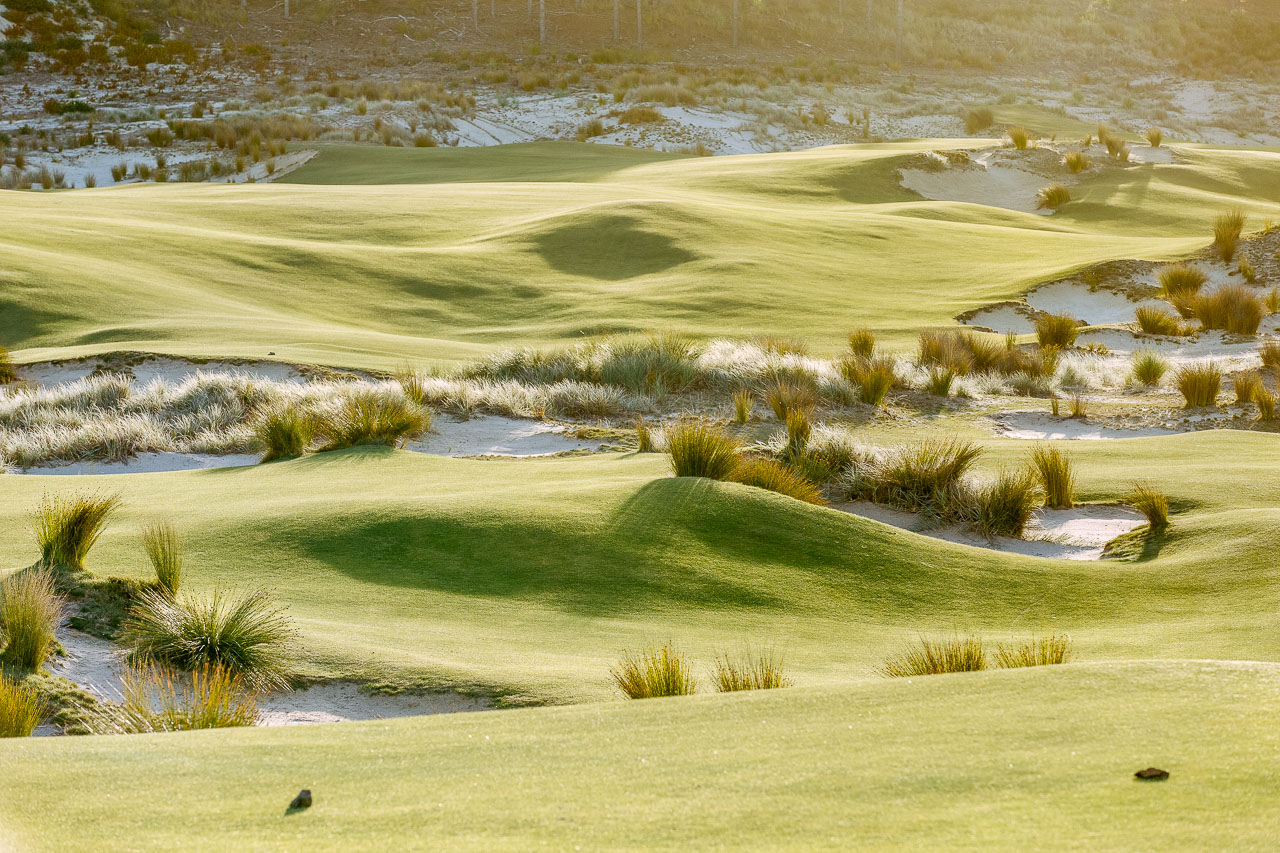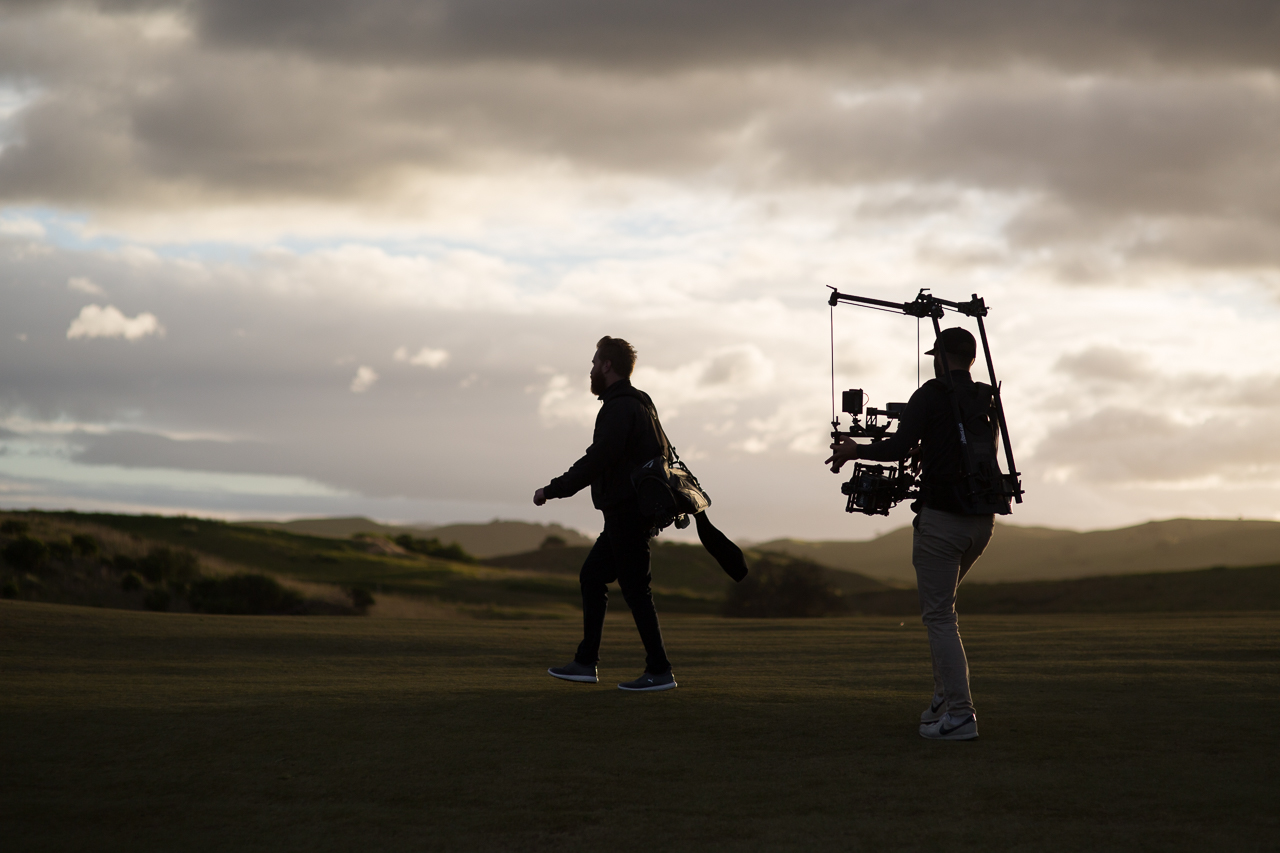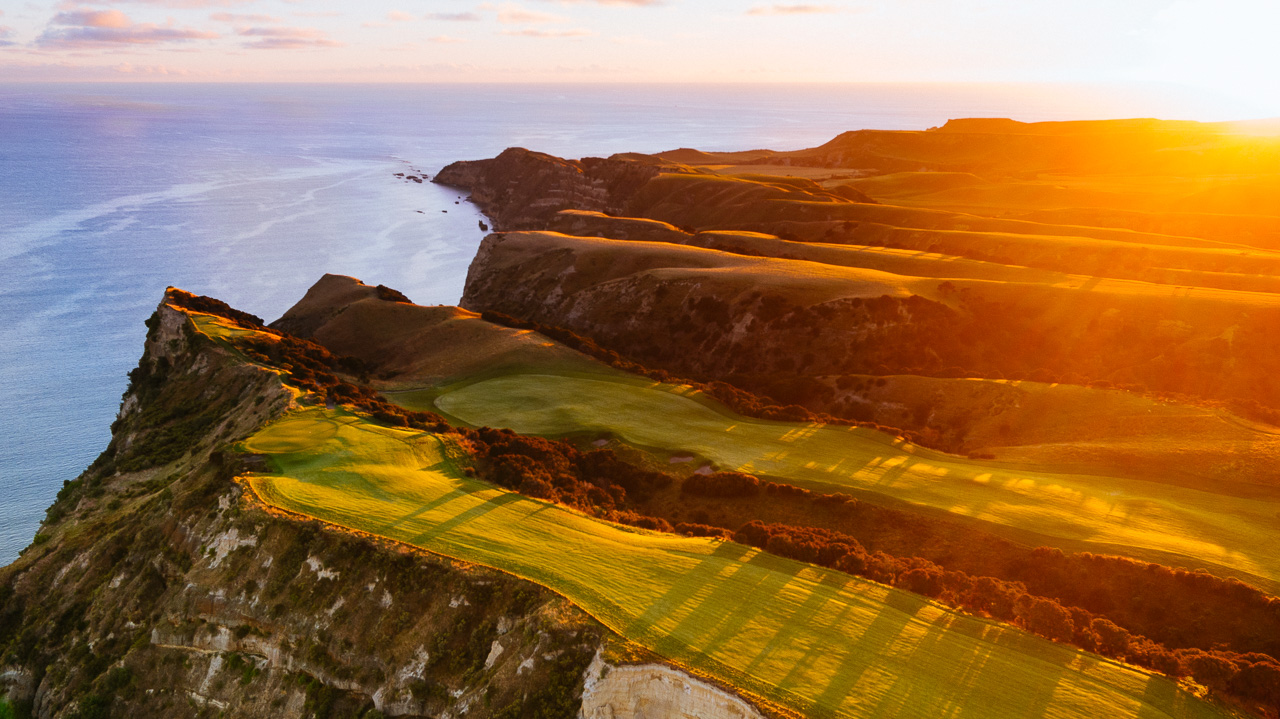 Authentic stories. Spectacular settings. Timeless films.
Caddie Productions works with destinations, experiences and brand partners to create beautiful video and imagery that shows golf at its very best. Utilising a talented network of photographers, writers, directors and illustrators, Caddie is well placed to craft stories that engage a discerning audience of golfers and non-golfers alike.
Course Feature
Barwon Heads Golf Club
Course Feature
Cape Kidnappers, New Zealand
Course Feature
Tara Iti, New Zealand
Course Feature
Barnbougle & Lost Farm
Course Feature
Sand Valley & Mammoth Dunes, WI, USA
Course Feature
Lawsonia Links, WI, USA
Brand Campaign
Golf Victoria – 9 after 5
Brand Campaign
Golf Australia – The Golf Bug
Brand Campaign
Golf Australia – What Drives You
We know that golf isn't just about swinging sticks. It's about the people, a sense of connectedness and invigoration, the feeling of place, a test of character, of leaving it all behind: of escapism and the journey.  Through our printed biannual and boutique video productions, we consider ourselves curators at the gates of golf 's future, charged with the vision, nous and spirit to revamp its image and capture fresh cross-generational appeal.
When we started Caddie, we believed there were young, globally minded golfers out there who were hungry for a new take on the game – a perspective that respected traditions but embraced change. A brand that dug a little deeper, cared a little more, and thought a little differently. We were right.
Produced entirely in-house by the Caddie team and employing a group of talented collaborators who regularly feature in the magazine, we take as much care on our production work for your brand as we would on editorial.
Caddie Productions has CASA Certified Commercial Drone (RPA) Operators in-house, allowing us to produce stunning aerial photography and cinematography of golf courses and destinations. Shot in true 4k on a micro 4/3rds sensor and interchangable prime lenses, our aerials can dramatically enhance the production value of your content. Combining this stunning aerial footage with well considered music choices, eye-catching ground photography, atmospheric audio effects and advanced colour grading, Caddie Productions will elevate your game.
1. Concept briefing
First up, we listen, learn about your unique location or brand, and most importantly, play some golf!
2. Creative concept
The Caddie Productions team will forge a creative concept that will deliver your message to the target audience.
3. Production planning
Carefully planning the nuts and bolts of the production ensures we're set up for success, whilst keeping an agile approach.
4. Production
Based off your budget, we'll produce the highest quality, most engaging content that we possibly can.
5. Post production
Our editing team take the raw footage and craft the final piece, tailored to your target audience with the Caddie style.
6. Distribution
Advice, support and, if required, implementation of your content distribution, including digital channels & influencers.

Let us be your Caddie
Caddie Productions can work with a wide variety of clients and budgets, ranging from high-end television broadcasts to government bodies, to destination golf courses, to local clubs, to startup brands wanting to make a splash. You'll always have our full attention to detail and the Caddie creative approach – we simply adjust the level of financial commitment required through our equipment choices, concept development time, final on-site requirements and the number of deliverables required. Get in touch to receive and investment guide tailored to your particular needs as a club or brand.
Caddie work with innovative locations and brands to bring their story to golfers of all types. If you're interested in working with the Caddie Films team on an upcoming project, please get in touch using the form below, or email us directly at hi@caddiemag.com
Full service video production from concept to final files
Strong understanding and love for the game of golf
A dedication to get the best possible footage for every production
Strong understanding of digital marketing and online video trends
Ability to meet a brief and engage your target demographic
Professional stills photography
Fully CASA certified drone operators & controllers